Derivan Watercolours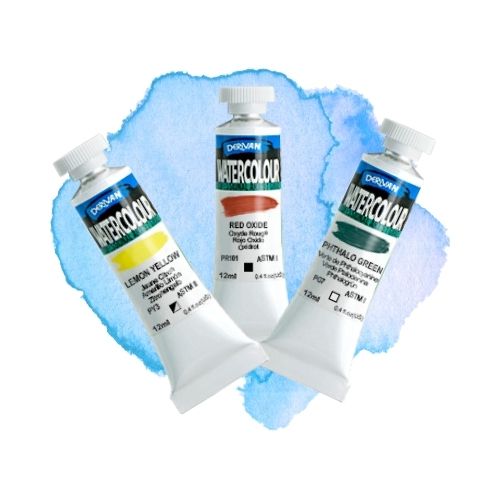 When you Buy Watercolour paint from Derivan you are safe in the knowledge that our watercolours are hand made and filled in Sydney, Australia. Using traditional methods, we carefully stone mill to enhance and retain the luminous nature of each pigment selected, Derivan Watercolours are available in 24 brilliant colours, covering the full-colour spectrum. Each colour in the range has been tested for granulation, transparency, staining and permanence.
When Derivan set out to create our first watercolour range, we wanted to create a quality product that understood both the role of water in using watercolour and the play of Australian light on colour. While many watercolours have their genesis in Europe, we looked at the colours around us. Australian light is unique in its clarity, and the colours we see around us exemplify this quality. Our final range of 24 colours is testimony to our awareness of light colours' interplay and our desire to create products developed and manufactured in Australia.
Derivan Watercolours are the result of precisely selected pigments dispersed in a fluid solution of pure Gum Arabic and the addition, in some cases, of Oxgall, which ensures optimal flow off the brush of the Derivan watercolours.